Don't List Your House for Sale Until You Repair the Walls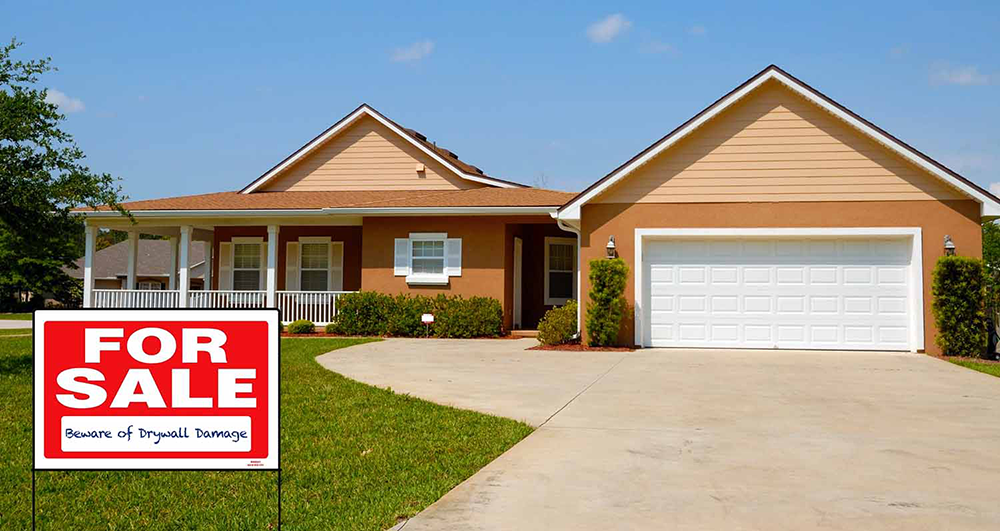 Getting the most value for your property starts with preparing it for a "date" with a great potential buyer—so start inspecting your walls and ceilings for drywall damage
Quite often, a potential buyer who is already under contract can find a way out of the sale if the home inspection comes back any less than perfect. The purchase of a home is a major investment, no matter how much money you earn or whether you are a single buyer or a family. The fact is that no one likes to buy a home that they perceive to be "defective".
At Hole in the Wall Drywall Repair we frequently work with homeowners planning to sell their homes to repair drywall damage on their walls or ceilings. After all, every seller wants to get the best value for their home. With this in mind, consider inspecting your home by walking around during the day to use natural light to check for drywall damage. Whenever you see any scratch, hole or indentation, ask yourself—would you pay full price for a home knowing it needs repairs?
Most of the time, minor drywall damage like nicks and dings are nothing more than cosmetic repairs and can easily be restored to look like new! Hole in the Wall Drywall Repair specializes in the restoration of damaged drywall that can become justification for potential buyers to back out of a real estate purchase. This often happens after a home inspection is done, which can become an opportunity for the buyer to legally withdraw from the contract.
While the decision to withdraw isn't simple and often comes with negotiations, the situation can be avoided entirely by repairing damaged walls and ceilings before you list your home for sale. The decision on which home to buy is often a gut reaction, so even the smallest issue can affect a buyer's perception of the home's value negatively.
These are just some of the reasons why it is important to repair all drywall damage before you even consider listing a home. You could save yourself from the hassle of having to negotiate those costs down the line. To someone looking to buy your home, drywall damage isn't just a hole in YOUR wall, it's a hole in THEIR life!
Contact Hole in the Wall Drywall Repair today to request an estimate with our Upfront Pricing—so you can avoid any surprises and get your home ready for sale.