Don't wait until the last minute… Prepare for hurricane season now!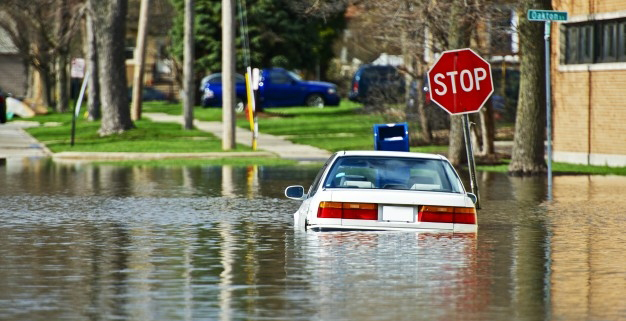 According to the National Oceanic and Atmospheric Administration, Florida and the rest of the Atlantic and Gulf coasts may be in for a busy 2019 hurricane season–and potential hurricane damage repair.
The NOAA is predicting that there will be between nine and 15 named storms, with up to four major hurricanes in the Atlantic Ocean. And this means that the possibility of needing hurricane damage repair is also a reality.
Officially, we are already in the hurricane season, which started June 1, even though hurricane activity in the Atlantic typically peaks in August and September. That means there's time to adequately prepare our homes for a possible hurricane—even if it may not need hurricane damage repair after a storm. However, it does not mean you should wait until the last minute (or until a major storm poses an imminent threat to the area.) Why? Because since the 2000 hurricane season, 21 named storms have impacted Florida in June and July. That's an average of more than one per year.
Safety first
Clearly, in preparing for a possible hurricane, your first priority should always be the safety of yourself and your loved ones. That's why it's important to put together an evacuation plan that includes all the possessions you'll need to take with you, as well as where you plan to go. Also, you should have a plan for your beloved pets since they may not be allowed in shelters. Remember, if you plan to evacuate to an area that is out of harm's way, you won't be the only ones. Be prepared for heavy traffic and a lack of available hotel rooms. And keep Hole in the Wall Drywall Repair's contact info handy in the event you need hurricane damage repair.
Also, create a written list of everything you'll need to take with you and keep it in a safe place. This will save you a lot of time figuring out what to bring when time may be of the essence. Your list should include items like:
Cash and credit cards
Cell phones and chargers
A battery-operated weather radio
Non-perishable food and snacks
A supply of bottled water
Prescription medications
Sunscreen and insect repellent
Insurance policy information (in the event you need hurricane damage repair)
These are some of the basics you'll need. It's a good idea, though, to find a more comprehensive hurricane preparedness list online.
Hurricane damage repair and water intrusion
Once you've prepared for your family's safety, it's time to think about what you'll do if you need to plan for hurricane damage repair to your home. You can prevent some of that damage by bringing anything that could become a projectile indoors. And you can also trim back trees and bushes.
Also, make sure you know where your homeowner's insurance policy is and what your hurricane damage repair deductible is. And save the phone numbers for your insurance company's claims department and your agent in your phone.
After all, despite your best efforts, a severe storm with torrential rain and high winds can easily cause water to get into the house. This is a common hurricane damage repair a homeowner must work through after a busy storm season. For example, hurricane force winds often get under roof shingles and pull them up. This allows water to get underneath and leak into the house. Water can also get in through soffits, as well as windows and doors that are not sealed properly.
Once the bad weather has passed and the sun comes out, walk around your home and take note of any hurricane damage repair you may need. Some issues – such as missing roof shingles, broken windows, and torn screens – are obvious. Water intrusion, on the other hand, is usually hidden by the drywall, unless there's so much that it puddles on the floor. Regardless of the hurricane damage repair you may need, it is important to know there's always more than meets the eye.
A Potential Health Risk
Unfortunately, hidden water inside your walls creates the perfect environment (wet and dark) for mold to proliferate. Once it does, it's difficult and costly to remove. This can create a major health risk when mold spores are released into the air. This can lead to health issues like chronic congestion, throat irritation, coughing or wheezing, eye irritation, and skin irritation.
At Hole in the Wall Drywall and Restoration, we are Central Florida's leader in finding and removing hidden water after a hurricane or tropical storm. We also have expertise in making any necessary hurricane damage repair on your drywall. And if mold has started to grow in your home, we are highly qualified to remove it, protecting your family from mold-related illness and your home from further damage. In fact, we have earned the Institute of Inspection Cleaning and Restoration Certification (IICRC). This certification means we abide by the strictest restoration and cleaning standards—even with complex hurricane damage repair situations.
So, if you need hurricane damage repair, please make us one of your first calls after the storm passes. Our team at Hole in the Wall Drywall and Restoration will make sure your home is free of mold and complete all necessary drywall repairs.
Just give us a call at 407.492.2160 to request an inspection and assessment or request a quote.