Renters Beware: Don't Lose Your Security Deposit!
Whether you rented for a few months or a few years, the wear and tear of rental living can be a rude awakening if you don't fix any unsightly wall or ceiling damage
Calling all students, tenants, and renters in the Central Florida area—don't let your security deposit go to waste! If you originally paid an extra month of rent as a security deposit, do know that rental community managers and landlords count on finding something wrong to make you pay—or should we say prevent you from recovering your security payment.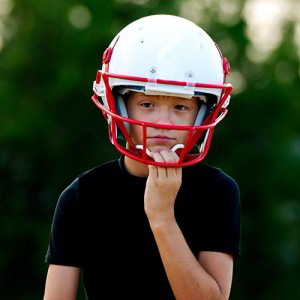 And guess which is the most common culprit? Well, although carpets rank pretty high, if its closely followed by drywall damage caused by scratches made by moving furniture around or from hanging artwork or other décor on the walls. Damage to wall and ceiling are inevitable facts of life in a household, whether it is a condo, town house or a single family home. Life happens and all it takes is a slight miscalculation when hanging picture frames or moving a table from one room to another.
Now, keep in mind that when signing a lease most landlords and apartment complexes will require a security deposit equal to a full month's rent. This means when your son Johnny tests his new football helmet on your living room wall, you're at risk of losing part or all of that deposit! And no matter how small or simple you think the damage is, your landlord or apartment complex manager will quickly state that it is unsightly damage that will prevent them from renting the unit—unless they use they cover it with your security deposit.
As a rule of thumb, don't leave it up to the apartment complex to determine the cost of the damage. Hole in the Wall Drywall Repair can provide you with a quote and book your appointment over the phone in a matter of minutes. So the next time your rowdy friends come over and punch a hole through your wall, call us and we can take care of it before anyone finds out. Best of all, you will find a great use for that security deposit or use it all over again wherever you plan to relocate.
Ready to get those drywall holes patched up, as well as matched to the existing color and texture? We are just as ready to get started helping you so that you can move on with your life.